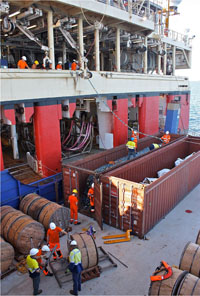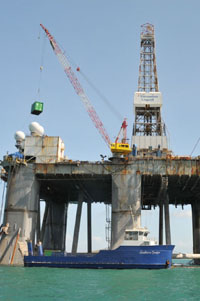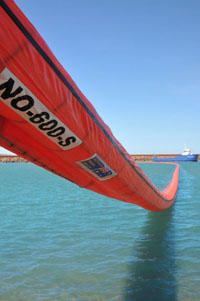 Charter one of our vessels which are fully equipped and ready to dispatch your goods. Our crew are fully trained and dedicated to getting the job right the first time. Safety first is embedded into all our staff, working as a team and efficiently handling all jobs big and small.

Recent projects: Unload 55 tonne of seismic cable from the Ramford Explorer
Freight goods from Burrup Peninsula to Transocean Legend rig located off the Dampier Coast
Deployment of inflatable oil boom systems for ocean trials and training purposes. Our work scope is wide and varied covering workshop fabrication, fitting and machining, rope access services off and onshore, sandblasting
and painting. Provision of services include the following:
Seismic exploration vessels
Exploration rigs
Bulk Carriers
LNG tankers
Dive support vessels
F.P.S.O
Facilities offshore support and standby vessels
Dredging and rock dumping vessels
Also, other landbased services, machining and related mechanics.